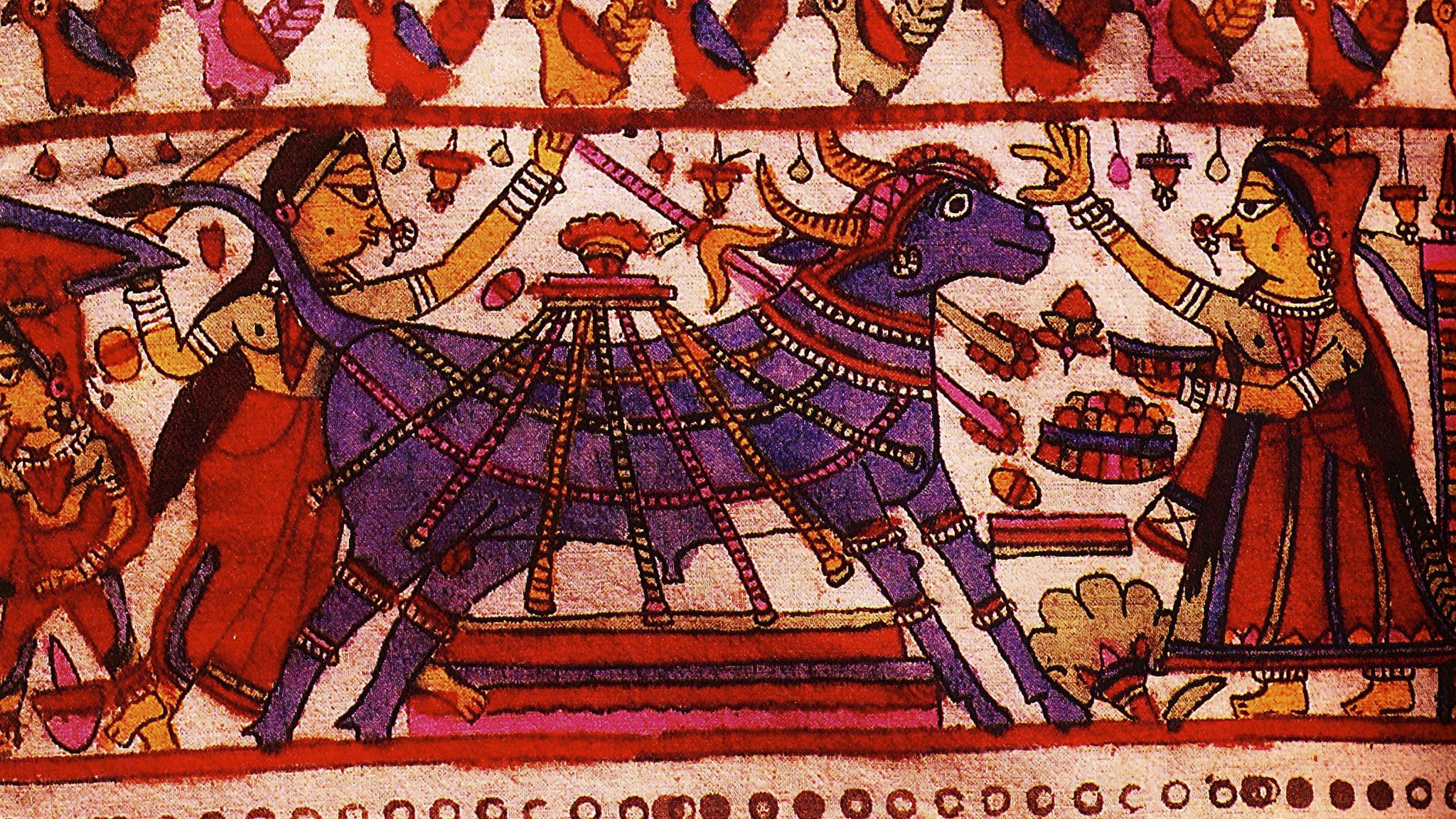 The Ferocious Consort: The Goddess and the Buffalo in sub-canonical Indian Mythology, Ritual and Art
Termin: Thursday, 29/06/2023, 6:00 pm
Meeting point: Museum in Dahlem/Small Lecture Hall at Takustraße 40 
Speaker: Professor Dr. Jyotindra Jain 
The lecture will be held in German. Explanations will be given in English. 
The lecture will focus on a comparative analysis of the myth and the motif of the Goddess and the Buffalo in the canonical literature and art on the one hand, and their expressions in the art, ritual, and mythology in the vernacular living practices on the other. The talk will question the contention that the scriptural Hindu myths were the archetypal and that the vernacular ones were the degenerate renderings of the former. While taking into account a magnitude of living traditions of myth and ritual which intriguingly speak of the Buffalo Demon as an object of the Goddess's initial infatuation for him and her subsequent extermination of the 'bridegroom' himself. 
About the speaker: 
Prof. Jyotindra Jain is an Indian art and cultural historian. A scholar on folk and ritual arts of India, he was the Director of the National Crafts Museum, and Professor at the School of Arts and Aesthetics at Jawaharlal Nehru University, New Delhi. He has published a number of books in the areas of his specialisations. He has been a Visiting Professor at Harvard University and Berlin's Humboldt University; and was awarded the Prince Claus Award and Germany's Cross of the Order of Merit.
Until recently Editor of MARG Publications in Mumbai, Prof. Jain is a fellow of the Asiatic Society of Bombay. His work on contemporary Indian folk and tribal arts is considered pioneering.